Infrared Thermal Imaging Leak Detection
Water intrusion into commercial and residential buildings can come from many different locations and sources: from bad roofing to poor workmanship, ice damming issues to siding and window problems, caulking breakdowns to inferior materials. No matter what the cause, all of these problems may be lurking, hidden behind the walls and structure of your home or business. Once you can see the water damage, it may already be too late.
Find the leaks without destroying your property!
Using the most advanced Infrared Thermal Imaging leak detection technology, technicians from Leak Detection Online can find your water intrusion problems by following the thermal signature water leaves on building surfaces. No need to cut into your walls or ceiling, forget pulling up tiles or ripping up your hardwood floor. Infrared quickly, accurately, and NON-DESTRUCTIVELY identifies wet problem areas in your home or business, saving you time and money when compared to conventional inspection methods. Every Infrared leak detection customer can receive a visual report containing the infrared images captured during our inspection for extra charge. The report will pinpoint any damage so you can show your contractor exactly where the problem is located, and what it looks like so they don't waste time and materials making unnecessary repairs. We also could provide full cost damage appraisal for extra charge.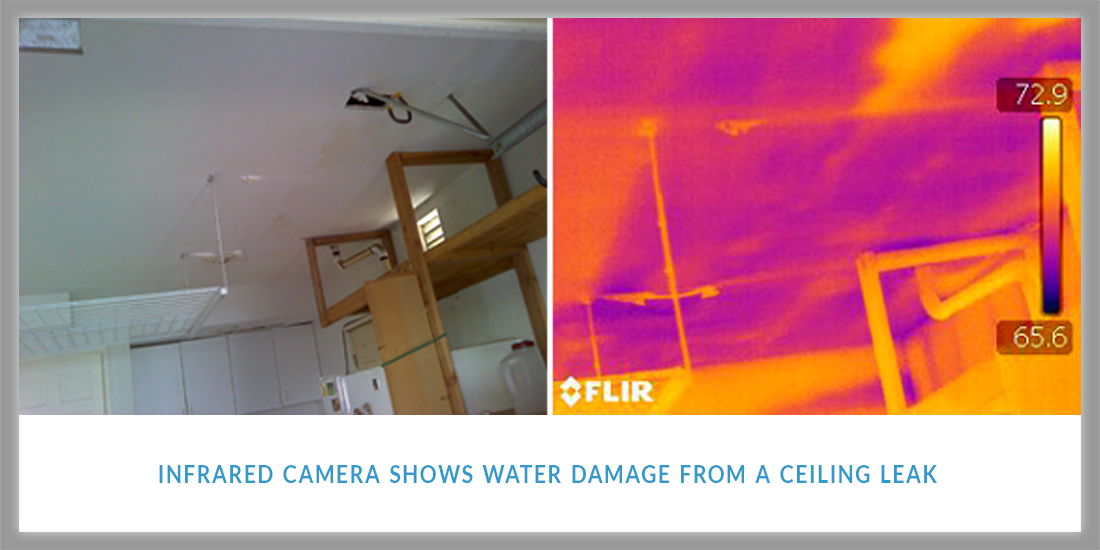 Inspect Previous Repairs
If you have, or ever had, a flooding issue, we can use our Infrared leak detection techniques to determine whether the area has been successfully dried and the issue remediated. The visual report provided by our technicians will show conclusively whether your problem has been corrected, giving you peace of mind. If the problem persists, our Infrared report also provides the information you need to properly document the problem for your contractor or insurance company.
Obtain the infrared knowledge available to you so that you will be able to deal effectively with your insurance claims adjuster.
Areas We Serve
Call Leak Detection Online today to speak with Alex or Tony for immediate personal assistance:  818-400-0178