(818) 400-0178
Leak Inspection Services We Offer:
Infrared Imaging Inspection
Our thermal imaging technology saves you money. From finding the source of the problem to identifying the extent of damage. Using the most advanced Infrared Thermal Imaging leak detection technology, technicians from Leak Detection Online can find your water intrusion problems by following the thermal signature water leaves on building surfaces.

---
Sewer & Drain Inspection
We specialize in detecting sewer and drain leaks, using our infrared imaging technology and ultrasonic equipment. If you choose us to conduct your plumbing leak repairs, your inspection is FREE!

---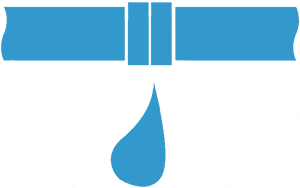 Slab Leaks Inspection (locating leaks underneath concrete slabs)
A slab leak can be a major headache if not addressed in a timely manner and unfortunately every year we run into people who wait too long to call us. If you notice a buckling floor or concrete, or perhaps a too-warm or too-cold surface under your feet, there is a good chance you have a slab leak. Call us before it turns into a massive repair.

---
Fire Sprinkler System Leaks
A fire sprinkler leak isn't just inconvenient, it is dangerous. The leaking water can cause damage to your home or office AND the fire sprinkler may not receive enough pressure in case of a fire emergency. Our trained plumbers will use the latest technology to find and repair your leaky pipes.

---
Duct Inspections
A duct inspection can be critical to the long-term health of your home. Kitchen down draft ducts, dryer vents, and other ducting can be clogged or can be affected by water intrusion under the floor, posing a fire hazard. In fact, build-up in ducts is the most common source of fire ignition. Leading manufacturers recommend annual inspections of ducting. Our trained staff will use the latest technology and video inspection to look into your duct, identify any problems that require correction, and recommend a course of action.

---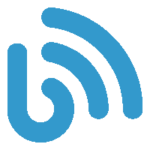 ---
We'll Find Your Leaks | Leak Detection and Plumbing Repair
For fast and friendly service detecting even the most hard to find leaks, call the Los Angeles and Ventura water leak detection specialists – Leak Detection Online. Using the latest in Infrared imaging and non-destructive leak detection technology, our specialists can help solve all your residential and commercial water leak problems.
For over 20 years, we've been a trusted provider of leak detection and plumbing services to customers all over Los Angeles. Let us help protect your home or business from the damage and expense of hidden water leaks. Experienced, fast, licensed, clean and always on time, you'll be delighted with the great value and expert service you receive from Leak Detection Online.
Learn more about our leak detection services, including:
Plumbing Leaks
Window Leaks
Roof Leaks
Fire Sprinkler System Leaks
…and more
We're the experts at finding all sorts of leaks, even hard to find plumbing leaks in your slab foundation caused by broken, rusty, or old pipes running through the slab.
"I called Leak Detection Online after three other companies failed to find the leak under the staircase. Alex and his team arrived quickly and found the leak in less than an hour!"

~Mike A., Sherman Oaks, CA
Areas We Serve
Call Leak Detection Online today to speak with Alex or Tony for immediate personal assistance:  818-400-0178